Hurry limited period only. For complete beginners only
A High Quality Driving School In Epping.
At competitive prices.
**Nervous and Anxious pupils a speciality**
Thank you for taking the time to have a look at ATM's driving school. We have been teaching in and around Epping for over 20 years, whether your just starting out on your first lesson or need a couple of lessons to improve your skills to pass the driving test, you have come to the right place. We teach learners of all abilities from young to old at a price that you can afford with no hidden costs. The price you see is the price you pay.
Learning to drive in Epping can be interesting, quiet roads at the back to get you started, country lanes with lots of tight bends not forgetting the Epping new road. Harlow just around the corner and all those mini roundabouts. Loughton the nearest test centre to Epping. A little further then London, and the commuter traffic what a diverse area to learn.
Driving has become a very important part of today's living, whether for work or pleasure .The right tuition is vital in learning the skills to control a car on the road.
Here at A.T.M. School of Motoring we take on that responsibility very seriously. We are committed to teaching in a safe and friendly environment, with a fully structured training programme that is tailored to your individual needs with excellent service to pupils whatever your age or level of experience. Our driving Instructor knows the Epping & North Weald Bassett area's very well.
*A driving lesson Epping High Street.*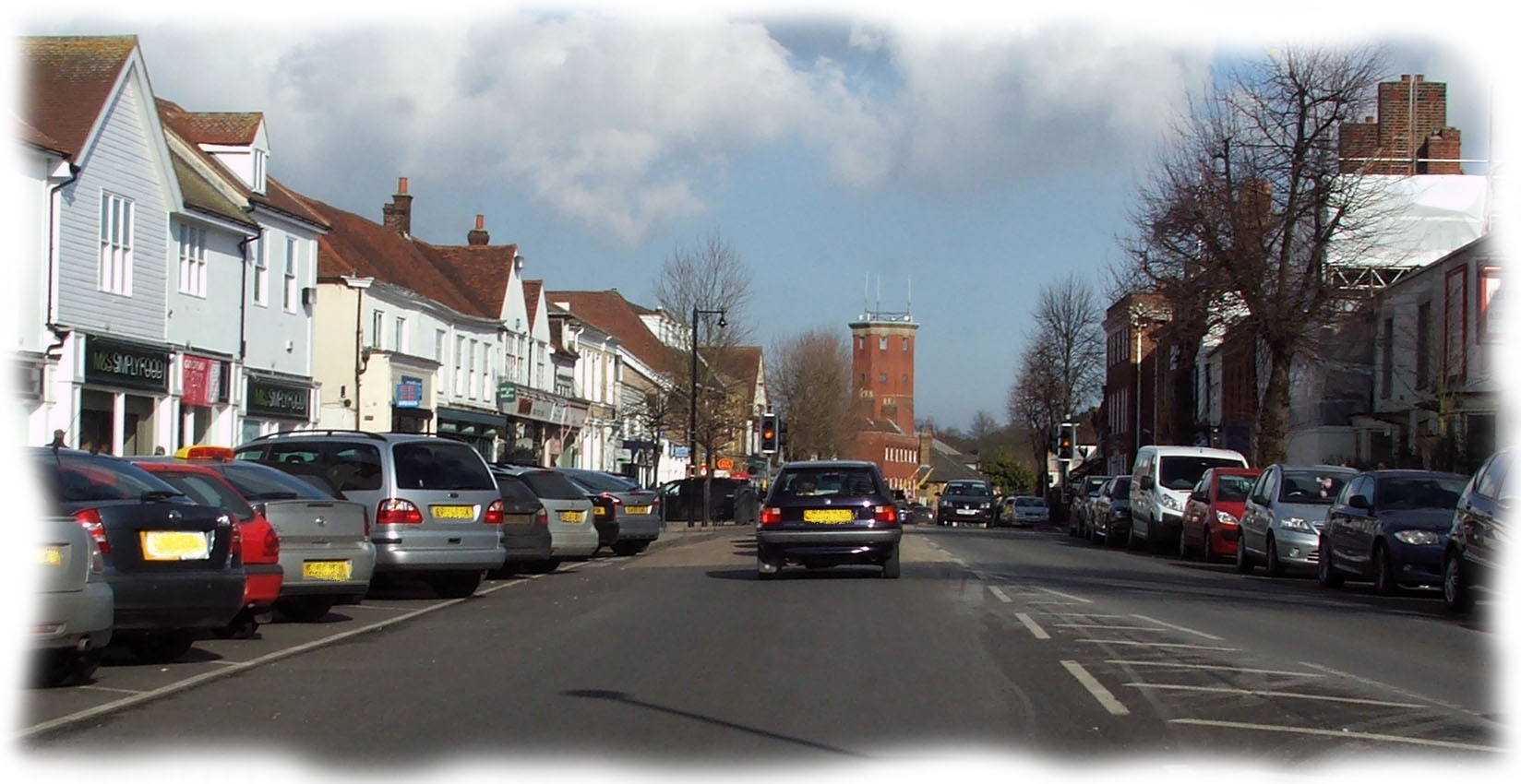 The skills that you learn within your Driving Lessons will put you in a good position to deal with every day driving situations and hopefully will provide you with a lifetime of safe confident driving.
Our aim is to make learning to drive an enjoyable experience and remove any fear you may have, so when you attend your driving test you go with every confidence of passing first time. Here at A.T.M school of motoring the instruction given is to the highest standard and follows the syllabus laid down by the D.S.A. (Driving Standards Agency)
Key Points
ATM's Driving School has been teaching in the local community for over 20 years.
Full hour in car training
One to One tuition no other pupil in the car.
Our driving school car is fitted with Dual controls fitted for your safety.
Air Conditioned Car For Your Comfort.
Open for lessons Monday to Saturday.
Also Available.
Refresher lessons available for those who have a full licence who have not driven for a while and would like to brush up those all important skills.
Motorway lessons available on the M11 & M25 for those a little nervous of motorways.
Pass Plus Driving lessons for those who have just passed their driving test and are under 25 years old
DSA Driving test centers we use:
Loughton DSA Driving Test Centre: Crown Buildings, 284 High Road Loughton Essex IG10 1RB
Chingford DSA Driving Test Centre: Doric House, 127 Station Road, Chingford E4 6AD
THANK YOU FOR TAKING THE TIME TO LOOK AT OUR SITE, I HOPE YOU FOUND IN USEFUL.